Focused on supporting our clients, either in their start-up operations or to maintain stability and high performance in their operations.
We conduct successful searches for Directors, Managers, specialized technical positions and other professionals at all executive levels, guaranteeing their stay for up to one year in the organization.
We perform special assignments in the southern U.S. and outside Mexico.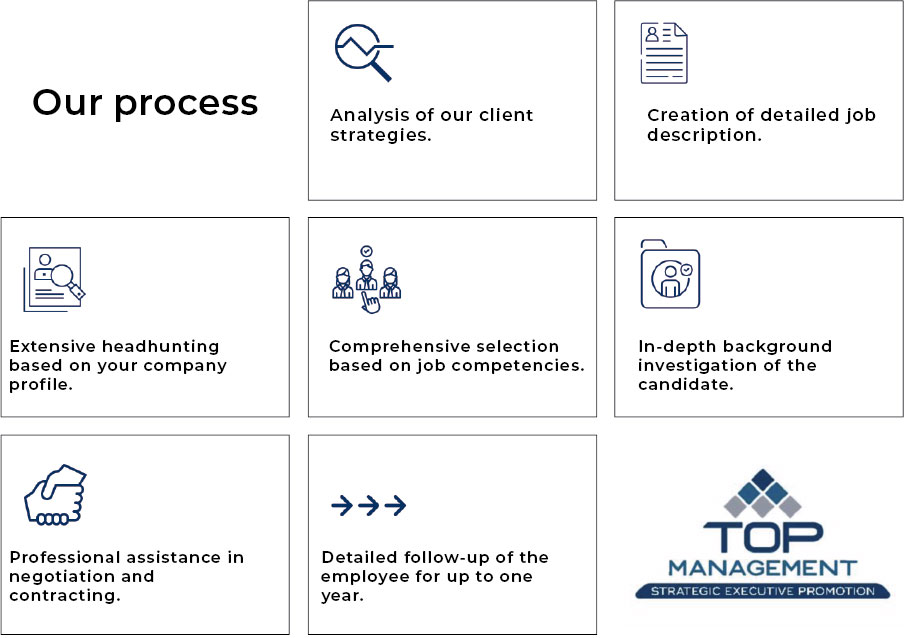 Executive Recruitment
Experts in manufacturing and medical, aerospace, automotive, electronics, woodworking, metalworking, as well as national industries such as retail, construction, agribusiness, publishing, services, non-profit organizations, among others.
We know the industry and your market

We understand your company's business plan

We are committed to your culture and strategic objectives.

We offer solutions that meet your needs

We provide candidates that fit your culture and are committed to your project.
We focus our efforts on attracting the right talent to help meet our clients' business objectives.
Contact us!